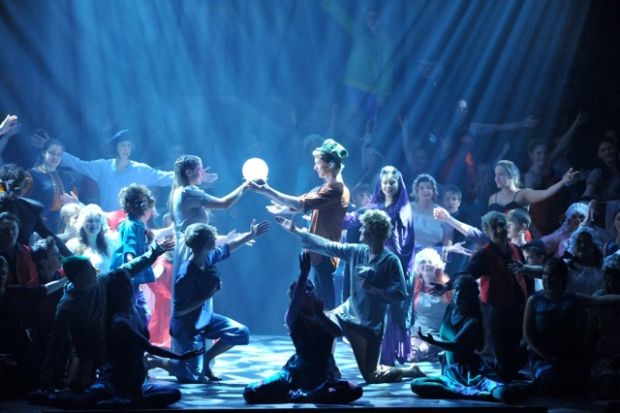 Well now, this is one impressive show. How good? Let's just say it leaves any amateur show I've ever seen for dead. Period.
Melbourne Gang Show's 60th season consists of two one-act musicals. It opens with Cry of the Forest, a serious affair, with enviro-spiritual themes and enpoint ballet. Special effects include an illuminated ball, designed by the tech team, which changes colour with each change of hands. The comic scenes work best, and my personal highlight was The Washer Womyns' Rag with energetic delivery and wonderful portable washing lines.
But lest you think Gang Show is solely a serious affair, the second act Once Upon Another Time is a barrel-of–laughs fairytale pantomime with jokes, puns, and slapstick comedy. Not even Rapunzel, Red Riding Hood or Snow White are spared. My favourite laugh-out-loud moment is a slow-motion sequence after Prince Charming fits Cinderella's slipper.
Visually it's a smorgasbord. Continue reading
You may also be interested in
60th Diamond Jubilee for Melbourne Gang Show
All the World's a Stage for Amazing Drama Teacher
Outdoor Theatre: the joys and perils